This residential palace dated from the XVIII century, has been always considered to be one of the most beautiful houses because of its spatious rooms, large courtyard and grand rooftop. Situated in the historical and monumental centre of Utrera., our hotel is ideally positioned ,being surrounded by the most important monuments of the town.
With nice cobbled streets that wind up to the foot of the stunning symbol of the Villa, the Church of Santa María de la Mesa, the hotel is just steps away from the important landmarks of the cultural and artistic patrimony of Utrera, such as the Arco de la Villa, the Square of Enrique de la Cuadra and the Peñas flamencas/flamenco associations? .
What´s around and nearby?
The Hotel-Palacio San Fernando has a privileged location in the historic quarter of Utrera, next to the Church of Santa María, the Castle and the Arco de la Villa. You can lose yourself strolling through Utrera´s cobbled streets, until you finally get to the iconic Sanctuary of Consolación.
Just about 30 minutes by train, you will find Seville and its main treasures: The Alcazar ,the largest Gothic Cathedral in the world, which holds the remains of Cristopher Columbus , the Torre del Oro , and of Plaza de España located within María Luisa Park. Also a highlight are the neighbourhoods of Triana and the Macarena or the Betis, Sierpes or Cuna Streets.
About 15 minutes by car, on the road to Ronda, you can visit, the Castle of the Aguzaderas, next to the town of EL Coronil. This castle is an Arabic fortress which dates from the XIV century and declared an architectural-artistic monument in 1923.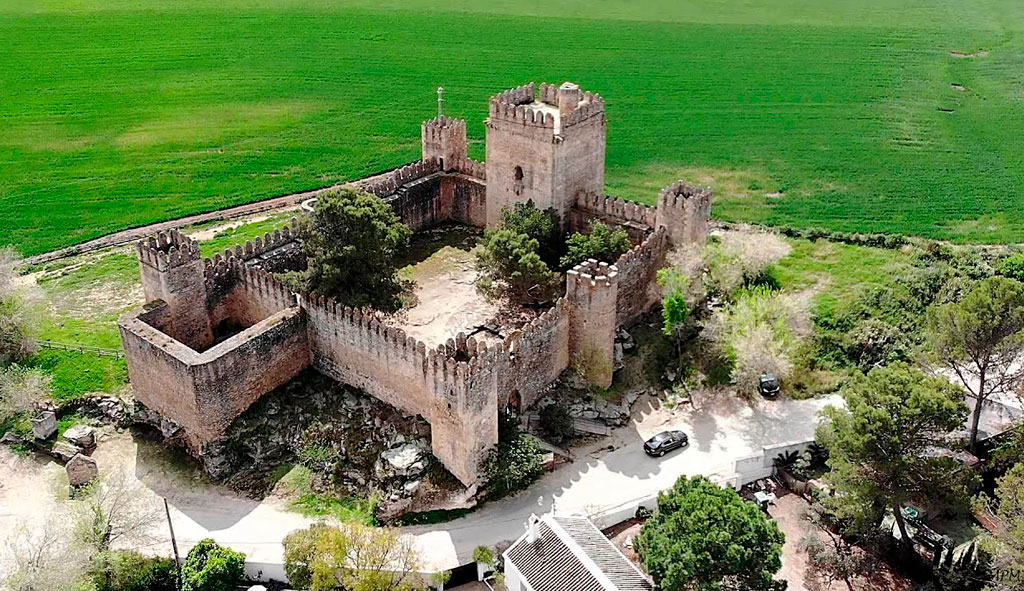 Also, very close to Utrera, you can visit the Castles of Los Molares, Alcalá de Guadaria or Cote in Montellano, as well as many other architectural gems from the Roman Times that are still preserved to this day.